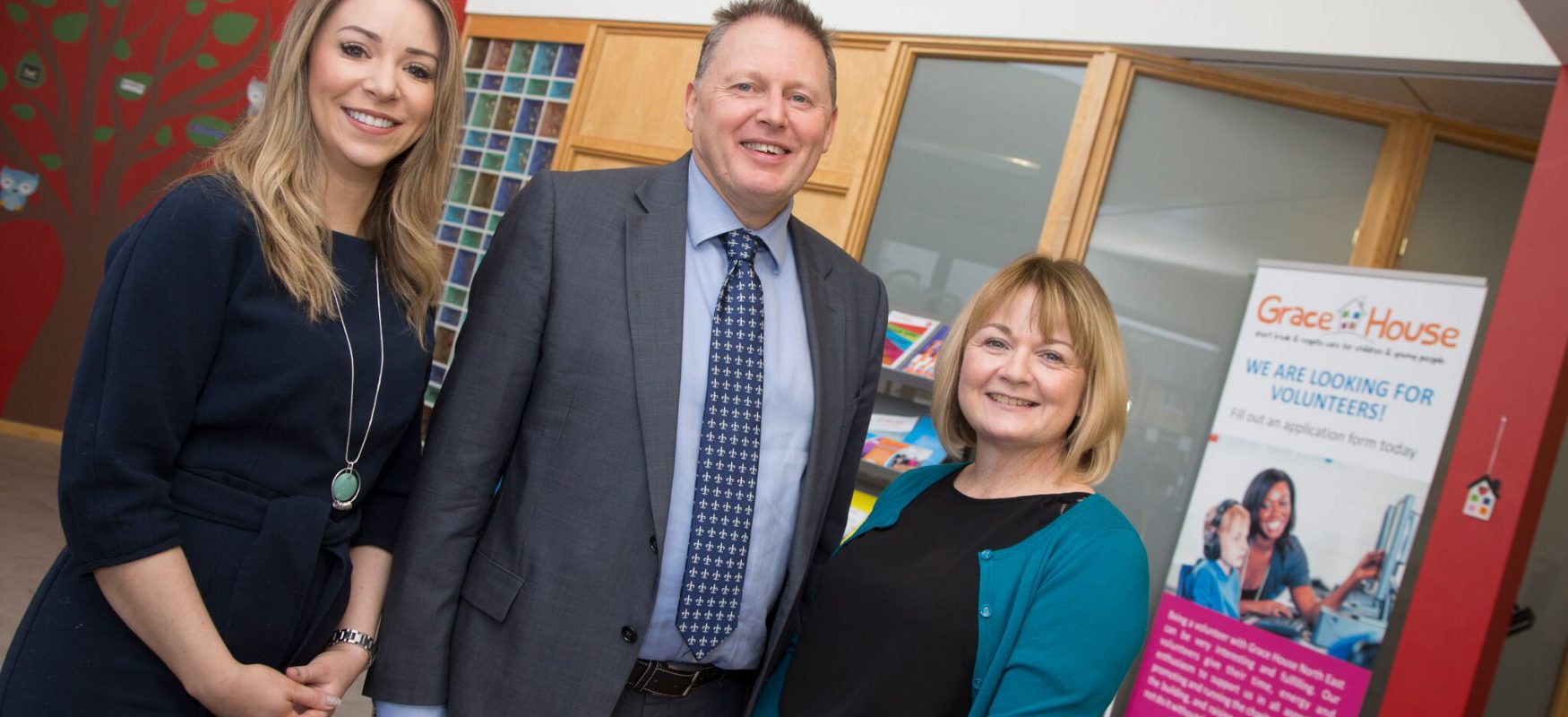 'Small acts of kindness' from the business community benefits wellbeing
North East entrepreneur and wellbeing consultant Bethany Ainsley advises the business community about the wellbeing of their staff, with volunteering playing a key role.
Grace House, a charity offering a range of specialist services to support children and young people who have complex disabilities and life limiting conditions and their families, is backing wellbeing volunteering packages delivered by fellow businesses as an effective way to help third sector organisations.
Bethany is chief executive of social enterprise Nouveau Wellbeing and Nouveau Training Academy and now heads up her own eponymous wellbeing services company.
And Grace House in Sunderland is one of the charities which is receiving this kind of unique and holistic support thanks to RTC North, which is sending in its own staff as volunteers to benefit the charity itself and the families it cares for.
Bethany said: "For the ten years I've operated my social enterprise I've learned a lot about running a viable business of this kind, for which sourcing funding is key and the importance of both mental and physical wellbeing for individuals both at home and in the work place, plays a pivotal role.
"If companies can take care of their staff by encouraging charitable volunteering and other small of acts of kindness, it is a self-fulfilling and positive cycle. Not only are individual staff members benefiting from a broader sense of purpose, improved satisfaction and healthy mental wellbeing, but the companies involved will also benefit from staff who understand each other better, work better as a team and become more effective in the day job as a result."
RTC North, a large technology transfer business which helps other companies to generate growth, is delivering a bespoke volunteering programme to Grace House with Bethany's expert support.
It includes providing Grace House with its own staff as volunteers for specific projects such as maintenance and gardening, particularly focused on the substantial garden within which the charity building is located and forms part of the services it offers – as well as offering professional skills such as marketing and fundraising, that will assist with Grace House's ongoing sustainability.
Andrew Buckley, chief executive of RTC North which is based in Sunderland and operates across the whole region and beyond, said: "As an organisation we pride ourselves on helping businesses reach their full potential. We do this by being thorough and taking the time to understand every individual business.
"So why not take the same approach to our third sector work, which with Bethany's help is now happening. Grace House is a wonderful charity, if we can make it more sustainable and implement a volunteer programme that takes into account its individual requirements, then surely we can take great pride in that, and develop links that really make a difference."
RTC's volunteer programme is also being rolled out as Bethany has conducted research for charities further afield – namely the Garforth Neighbourhood Elders Team (NET Garforth) near RTC's Leeds office and The Transform Lives Company, for its Liverpool offices.
"We are committed to delivering a structured volunteer programme for these great charities too. This is only the start of something very exciting," he said